Though we've been working hard on our newest and greatest designs and getting them printed and ready to ship, The Mid America Trucking Show is calling to us from Louisville, Kentucky. Part of our goal at Hammer Lane is to get out and meet our customers on the road, to see them at truck shows, trade shows, tractor pulls and much more. By putting our team out in the thick of things we can better understand what makes this country great and what people want to represent in their clothing. The Mid America Trucking Show is one of the largest of its kind and we knew we'd have to be there.
We'll be taking plenty of pictures of the booth, our fans, and our newest products and posting them to social media for the entire weekend. Make sure, if you haven't already, to follow us! You can tag any posts made at the show #MATS2015 and #HammerLaneUSA. We'll also be featuring products for your big rig or pickup truck at the booth as well as having all of our shirts on display. If you haven't had a chance to grab on of your shirts yet, this is a great opportunity. There will be giveaways, show specials and stuff for the kids so make sure to stop by. Our booth number is: 14060 across from Raney's Truck Parts.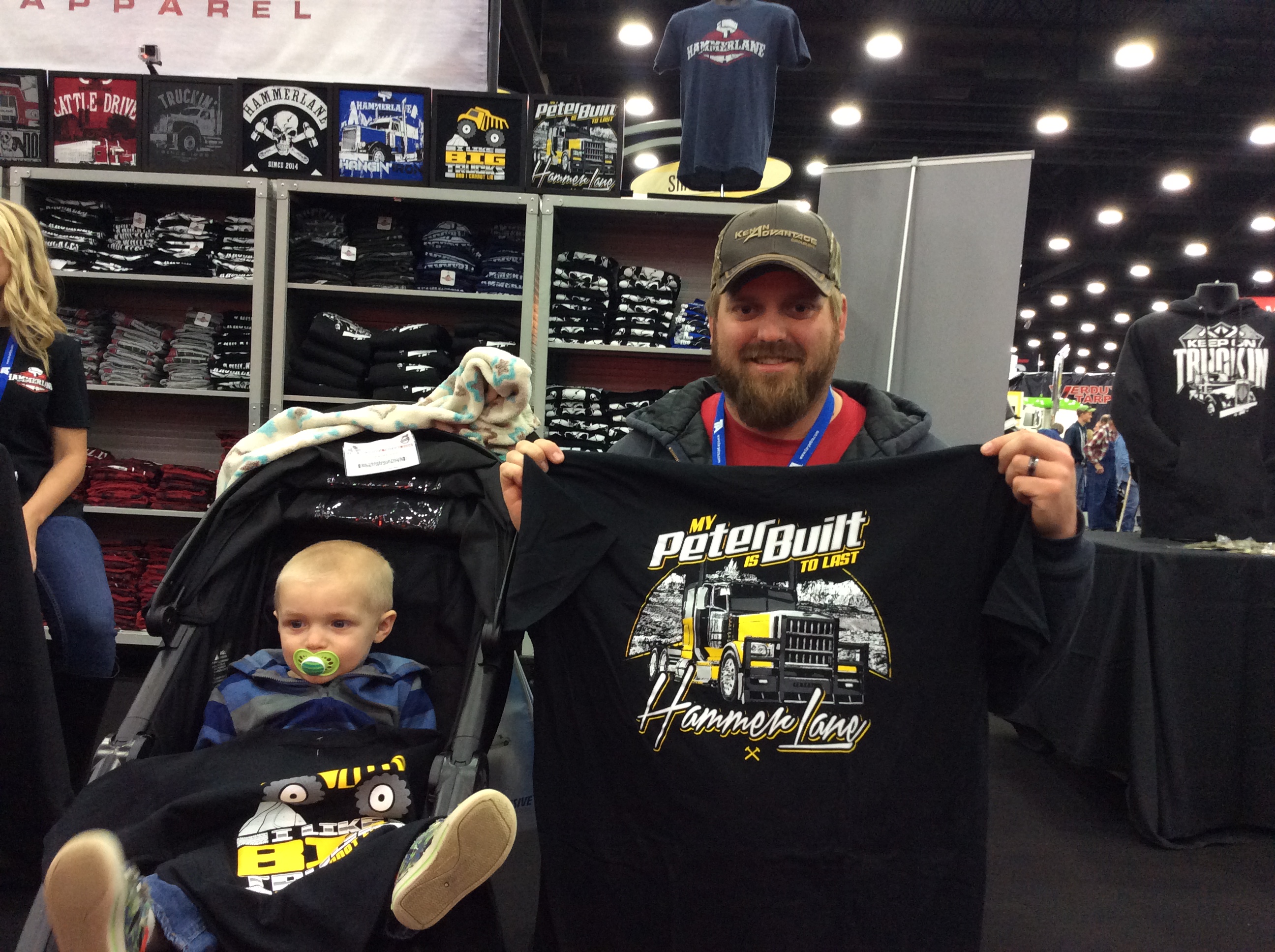 Our Peterbilt "Built to Last" and "I Like Big Trucks" shirts going to a couple of awesome customers. Hope they have a great rest of their time at the show!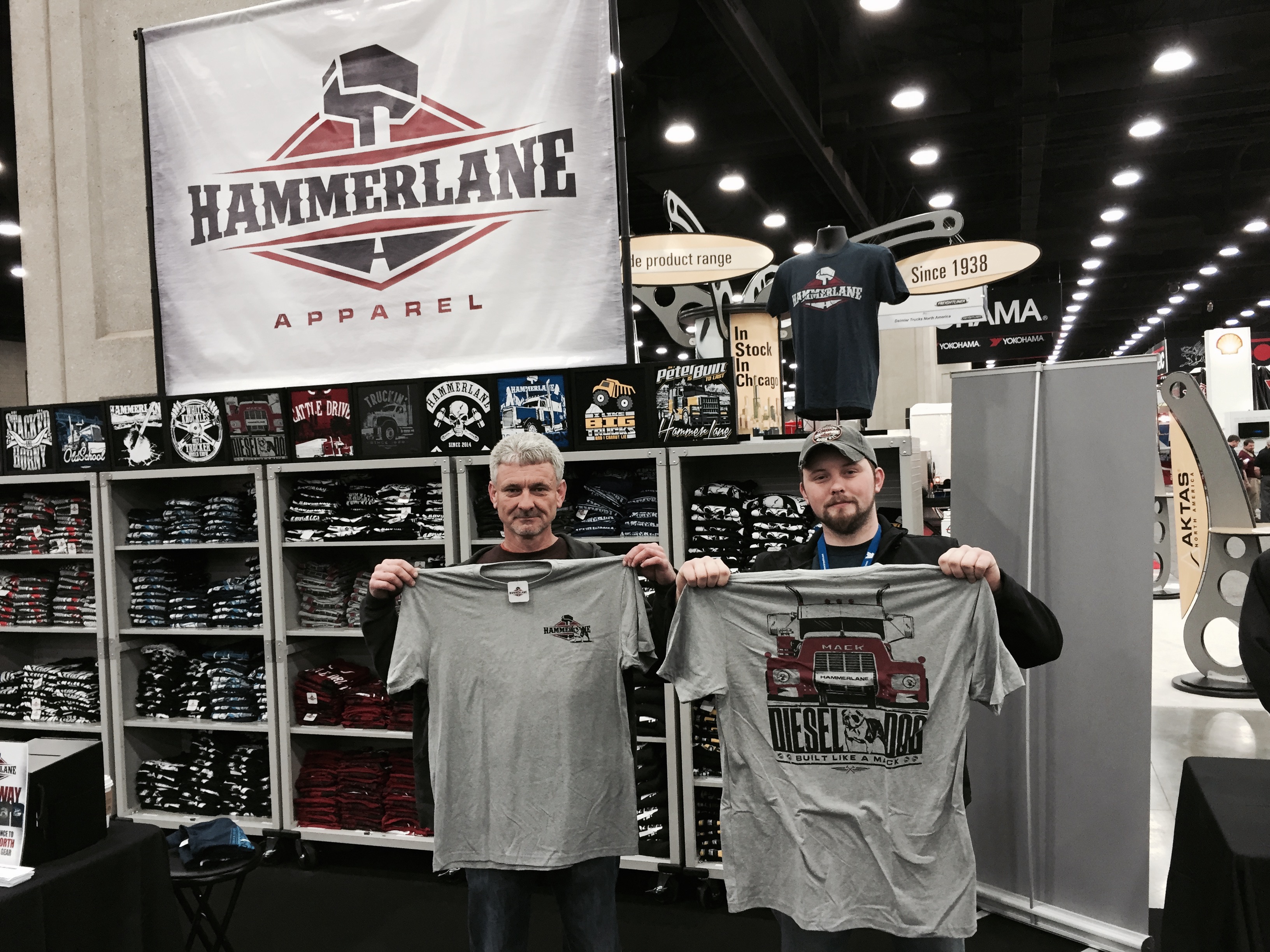 A couple of Mack Truck fans at the booth. That's the "Diesel Dog" shirt, a tribute to some of the toughest trucks around.